Undergraduate Research Program
The Department of Mathematics and Statistics at the University of Central Oklahoma is dedicated to providing the best possible educational opportunities for its students. Students enlisted into the program would see first-hand, on a much smaller scale, some of the ins and outs of performing mathematical research.
The students are required to present their research during at least one mathematical or statistical conference during the school year.
Also, their research should be submitted for publication in a peer reviewed research journal upon its completion.
Participation in this program will greatly increase a student's chances of being accepted into a graduate mathematics program, wherever they decide to apply.
---
---
Departmental Resources
Math Posers
Click to here to see our new Math Poser.
Actuarial Sciences
Click to read more about actuarial sciences in the department.
Project SCHOLAR
SCHOLAR is a statistical consulting group founded at the University of Central Oklahoma in 2009. The mission of SCHOLAR is to provide statistical consulting services to students, faculty, and staff at UCO, as well as industry and non-profit organizations in the community. SCHOLAR is primarily staffed by UCO students under the close supervision of faculty from the department of mathematics and statistics. We work collaboratively on client projects, fulfilling a need for statistical consulting services both on and off campus, and providing our students with the opportunity to gain experience with real-world clients and applications of statistical methods.
Read more about Project SCHOLAR here.
Mathematical Biology Research Group
Read more about mathematical biology research and opportunities for you here.
Mathematics of Gerrymandering Research Group
Read more about gerrymandering research and opportunities for you here.
---
---
Student Research and Travel Opportunities
In this section you will find a variety of links to local and national conferences and meetings and research opportunities. Events marked (Past) do not have updated pages for the next event.
Research Experience for Undergraduates Summer Programs
2019 OK-WISE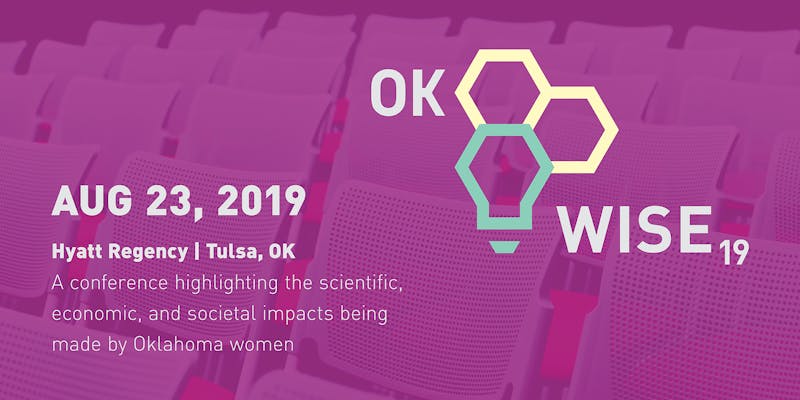 ​The Oklahoma Women Impacting STEM & Entrepreneurship (OK-WISE) Conference is an interdisciplinary event that showcases women leaders in STEM & entrepreneurship in Oklahoma. Attendees will have the opportunity to connect to the people and resources they need to grow professionally. Happening on Friday, August 23, 2019 in Tulsa OK. More at
this link
.
---
2020 Joint Mathematics Meetings
Denver, Colorado on January 15 - 18, 2020. Information found at here.
---
(Past) 2019 Posters on the Hill (POH)
---
2020 OK-AR MAA Sectional Meeting
The spring 2020 meeting will be April 2 - 4, 2020 at the University of Arkansas in Fayetteville, AR. Read more here.
---
2020 Oklahoma Research Day
Read more at the Oklahoma Research Day website.
---
(Past) 2019 Nebraska Conference for Undergraduate Women in Mathematics
January 25-27, 2019: The Conference is open to outstanding undergraduate women mathematicians at all stages of their careers. Students will have the opportunity to meet other women who share their interest in the mathematical sciences, and those who have already done research will be given an opportunity to present their results. Conference activities on Friday will occur on the university's city campus, and on Saturday and Sunday at the Embassy Suites Lincoln Downtown Hotel (1040 P Street, 402-474-1111), a short walk in downtown Lincoln. Read more at the Conference website.
---
2020 National Conference on Undergraduate Research
You are invited to NCUR 2020 at Montana State University in Bozeman. MSU is pleased to welcome students from across the country to share their scholarly research, network with their peers and faculty mentors and meet with graduate school and corporate recruiters. Read more about the National Conference on Undergraduate Research happening March 26-28, 2020 in beautiful Bozeman, Montana.
The mission of the National Conference on Undergraduate Research (NCUR) is to promote undergraduate research, scholarship and creative activity done in partnership with faculty or other mentors as a vital component of higher education. Read more at the CUR website.